Potential Genetic Polymorphisms Predicting Polycystic Ovary Syndrome (PCOS) in Sri Lankan Women: Comparison with Different Ethnicity
Abstract
Polycystic ovary syndrome (PCOS) is the commonest endocrine disorder of young women with long-term metabolic risk and prevalence among pre-marital Sri Lankan women is 6.3%. Inheritance of PCOS is likely to be oilgogenic; the genetic basis remaining largely unknown in view of the complex pathophysiology. The genetics of expression of PCOS requires an in-depth study, particularly among Sri Lankan women who have a greater metabolic risk from an early age.
The emergence of an unanimously accepted genetic marker for susceptible PCOS was affected based on inconsistent findings. In this review, we summarize the common genetic polymorphisms of PCOS from different countries and outline some genetic polymorphisms that are potentially associated with the risk of PCOS in Sri Lankan women. This information could uncover candidate genes associating with PCOS, which will be valuable for the development of novel diagnostic and treatment method.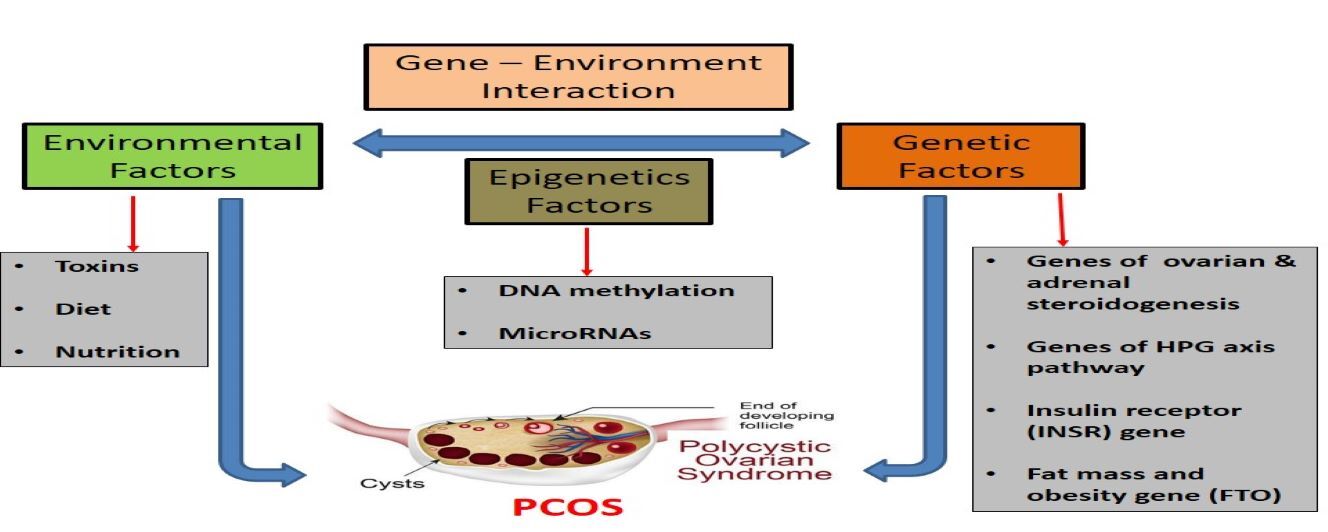 Downloads
How to Cite
Branavan, U., Wijesundera , S., Chandrasekharan, V., & Wijeyaratne, C. . (2021). Potential Genetic Polymorphisms Predicting Polycystic Ovary Syndrome (PCOS) in Sri Lankan Women: Comparison with Different Ethnicity. Advances in Technology, 1(1), 65–88. https://doi.org/10.31357/ait.v1i1.4889
License
Copyright (c) 2021 Umayal Branavan, Sulochana Wijesundera , Visvanath Chandrasekharan, Chandrika Wijeyaratne
This work is licensed under a Creative Commons Attribution-NonCommercial-NoDerivatives 4.0 International License.
The Authors hold the copyright of their manuscripts, and all articles are circulated under the terms of the Creative Commons Attribution License, which permits unrestricted use, distribution, and reproduction in any medium, as long as that the original work is properly cited.
The use of general descriptive names, trade names, trademarks, and so forth in this publication, even if not specifically identified, does not imply that these names are not protected by the relevant laws and regulations. The authors are responsible for securing any permissions needed for the reuse of copyrighted materials included in the manuscript.