Effect of Different Germination Media, Seed treatment and Depth on Seed Germination of Areca triandra Roxb. ex Buch.-Ham
Abstract
Areca triandra belongs to family Arecaceae, is an exotic palm species found in Sri Lanka that has
been often confused by similar morphological characteristics with Areca concinna Thwaites which is an endangered, rare and endemic palm species currently threatened by habitat loss. A. triandra is a well-naturalized palm species that showing invasive characteristic. Therefore, better understanding of the germination of A. triandra will be crucial for wise management of wild A. triandra populations. Therefore, this study aimed to elucidate seed germination characteristics of A. triandra under different treatment conditions. The experiment was performed under greenhouse conditions, with three factors arranged in a completely randomized design to investigate the effects of soil mixture (6 different soil mixtures), seed treatment (with and without pericarp), and different seed sowing depth (2 sowing depths) on germination of the palm with 3 replications (24 treatment combinations). Number of seeds germinated was recorded daily after 27 days of sowing and used for the calculation of germination percentage. Proportion of seed were subjected to Arcsine transformation before performing the Analysis of Variance. Results of the factorial design revealed that soil mixture, seed treatment, and seed sowing depth are significantly (p<0.05) important for seed germination. All the interaction terms are not significant at 0.05 level of significance. However, results suggest that top soil:sand:compost:coir dust into 2:1:1:1 ratio, seed treatment with pericarp removal, and seed sowing depth as 0.5 cm are responsible for higher seed germination. Results from the present study indicate that without the pericarp and seed sowing at low depth in soil mixture with top soil, sand, compost, and coir dust into 2:1:1:1 ratio would have the highest potential of seed germination of A. triandra. Therefore, avoiding identified favourable condition for seed germination will be important for
spreading of A. triandra in natural ecosystems.
Keywords: Areca triandra, Areca concinna, Seed treatment, Seed germination, Germination media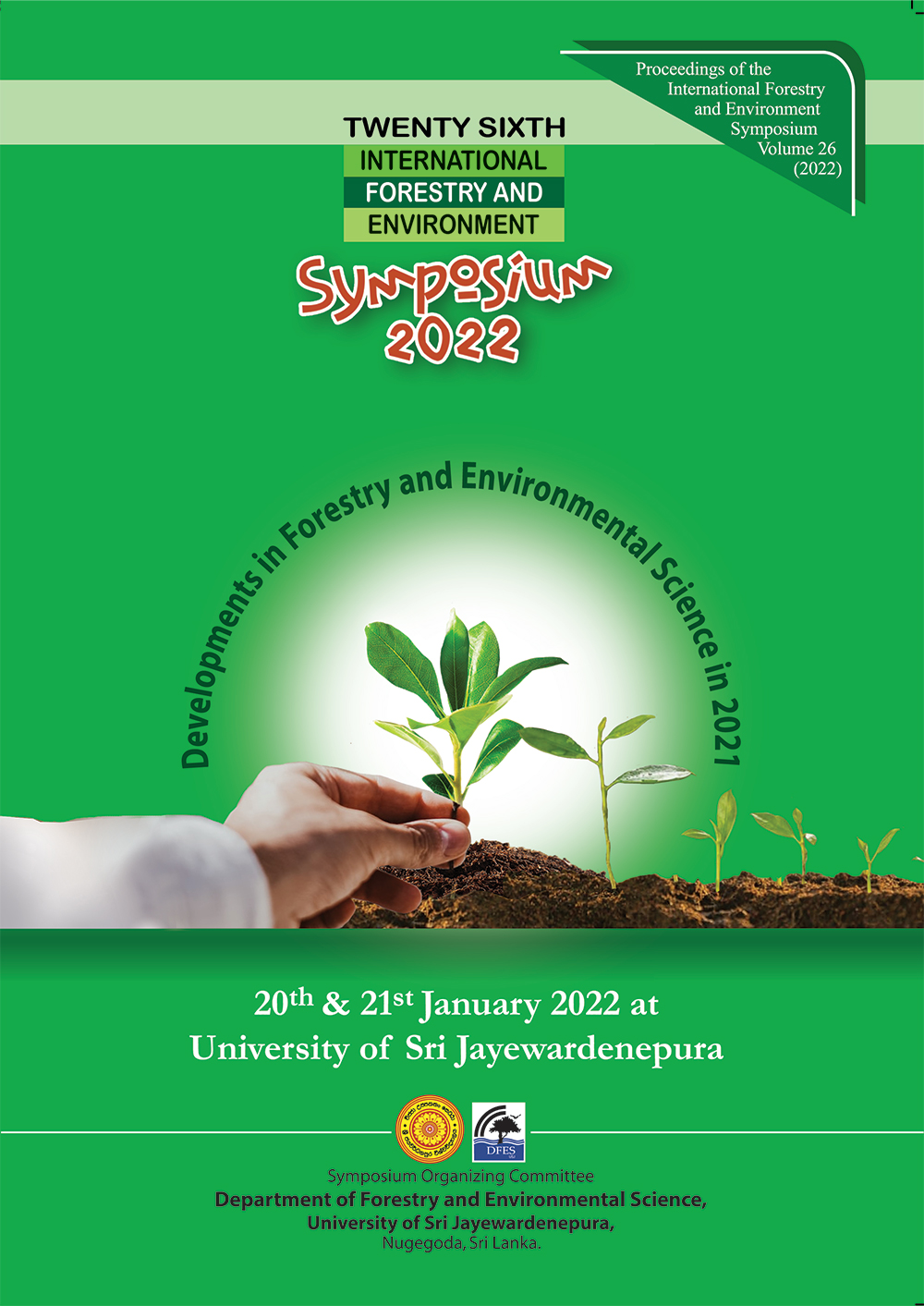 Downloads
Section
Forestry and Natural Resource Management