Preliminary Evaluation of Extent and Structure of Illegal Plant Trade via Cyberspace in Sri Lanka
Abstract
The global legal and illegal wildlife trade is posing an increasing threat to global biodiversity and species conservation. Following the markets for luxury goods, food, and traditional medicine, demand for specific species is a major driver of the global plant trade. With the advancement of technology and communication internet platforms can be regarded as a major platform for illegal
plant trade in Sri Lanka. The purpose of this study is to get a fundamental understanding of the plant trade in Sri Lanka by focusing on the species sold, the vendors, and the trade's geographic location, as well as to highlight issues in trade management policies and regulations via social media platforms. Data were gathered from social media platforms, local advertising websites, and direct interviews with ad-posted traders about the plant trade, demand of plant species, price ranges and also the
responses of interested parties from January 2019 to August 2021. During the study period, 87 internet posts of 9 plant species were observed to be advertising with the intent of trading or requesting the plant. 75% (n=20) of interviewed traders showed the interest of having local plant species in their collection and 40% of them had native varieties for sale in their collection. The most
common and high demanded plant species were recorded from Orchidaceae family. Despite their illegal status, it was observed that posting on social media networks potentially promote appeal and entice more people to buy plants. While the impact of social media platforms has increased accessibility and exposure to the illicit plant trade, it also provides an opportunity to shed light on this issue due to the large audience. Highlighting the laws protecting the indigenous plants of this country
and promoting commercial varieties that shows similar characters as native plants would be more effective in addressing this trade. It was observed that there is a timely need to create awareness on Sri Lankan plants for law enforcement agencies and general public. More information about legal ramifications, disease risk, and biodiversity implications may deter potential buyers from purchasing illegal plants and engaging in illegal trade.
Keywords: Demand, Illegal, Plants, Social media, Trade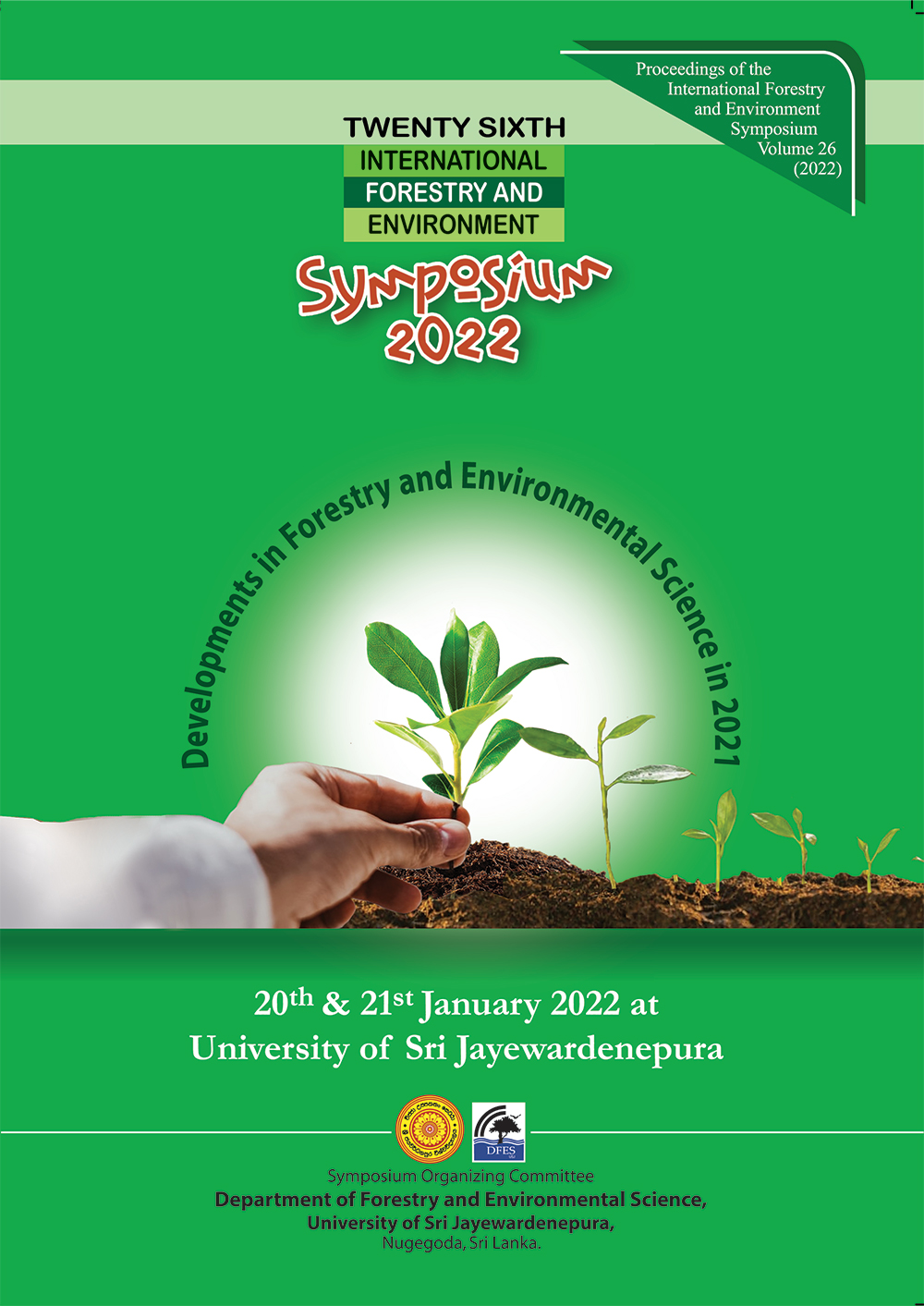 Downloads
Section
Biodiversity Conservation and Management