Solvent-Free Microwave-Assisted Extraction of Volatile Organic Compounds from Ananas comosus (Pineapple) Waste and Possible Skincare Products Development
Abstract
Solvent-Free Microwave-Assisted Extraction (SFME) is a green analytical technique that uses no organic solvent in the extraction process. A significant amount of fruit waste such as seeds, rinds and peels are discarded daily by food processing operations, causing many environmental concerns. As an alternative approach to fruit-specific waste minimization, including pineapple waste, those fruit
waste can be used to recover potentially valuable Volatile Organic Compounds (VOCs) to utilize as value-added products. This study aims to extract VOCs from different parts of matured pineapple fruit waste, including core and peel, for skincare products development. This process uses SFME to extract VOCs from pineapple waste. Extractions were performed at three different experimental conditions by varying microwave power and extraction time of 300 W for 15 min, 500 W for 10 min, and 700 W for 5 min, respectively. The highest yield of 47.20% was obtained for the extraction performed with 500 W power and 10 min extraction time. Volatile Organic Compounds extracted by SFME were identified and characterized using gas chromatography-mass spectroscopy (GC/MS). Major VOCs extracted from the pineapple waste include Heptadecane, γ-dodecalactone, Hexadecane, γ-decalactone and Decanal. However, the highest VOCs were found in the pineapple core over the peel. Extracted VOCs were used to formulate a moisturizing cream and tested for its organoleptic properties, pH and spreadability. Result suggests favourable organoleptic properties such as white to off-white, non-greasy and no phase separation. The formulated moisturizing cream was able to retain
the pH of 6.32±0.01 at the temperature of 27±2 ℃, and the spreadability of 4.76±0.11. Findings of the study reveal that SFME extracted VOCs of pineapple waste show promising potential in natural skincare products development.
Keywords: Pineapple waste, Volatile Organic Compounds, Solvent-free Microwave-Assisted Extraction, GC-MS, Moisturizing cream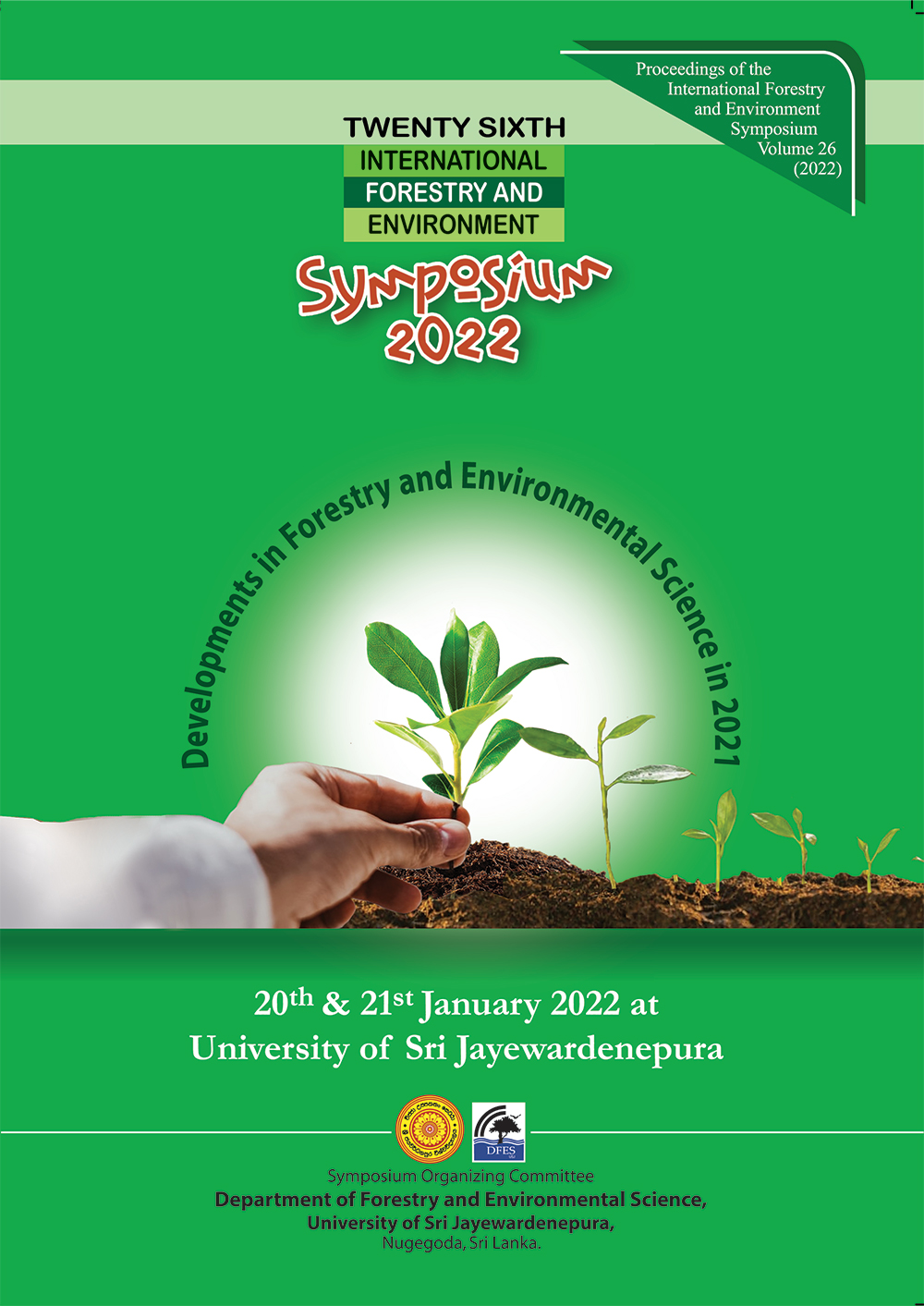 Downloads
Section
Waste Management and Pollution Control