Technical and Environmental Efficiency in Agriculture: A Case in Asia
Abstract
The agricultural sector dominates the economies of most Asian countries. With the agro
industrialization in Asia, inorganic inputs such as fertilizers and pesticides have been utilized in
modern commercial agricultural practices. However, a number of issues are raised with the excessive
use of environmentally detrimental inputs in agriculture. Hence, the main concern of agriculturebased countries is to increase production while minimizing environmental pollution. This study aims
to assess both technical efficiency and environmental efficiency of agricultural production in Asia
using a stochastic frontier analysis with a panel data set of 48 countries in Asia during 1990-2018.
Chemical pesticide is treated as the only environmentally detrimental input in this estimation. As the
Bayesian method of analysis has more advantages over the frequentist method, this study uses
Bayesian analysis. Results show that all the considered factors of production viz. land, labor, fertilizer,
and pesticides show a positive impact on agricultural production while the total agricultural
production is highly dependent on fertilizer use. Furthermore, the average technical efficiency of
agricultural production in Asia is 71% and ranges from 69% to 75%. This indicates producers are on
average executing about 71% of best practice output in their use of agricultural inputs and technology.
The average value of the environmental efficiency for environmentally detrimental input is ranging
from 20% to 25% with an average value of 22%. The low environmental efficiency specifies that the
agricultural production value could be maintained, reducing more than 75% of the pesticide input
while using observed values of other inputs. Therefore, there is a great potential for improving the
environmental impact of agricultural production by the optimum use of pesticides and enhancing
environmental efficiency of agriculture in Asia. Technical efficiency scores and environmental
efficiency scores show decreasing trends and slight decreasing trends over time, respectively. Thus,
environmentally detrimental inputs should be used in a sustainable manner in order to reduce the
negative externalities of agricultural production on the environment. The results prove the usefulness
for reallocating input resources and improving environmental efficiency in agriculture.
Keywords: Agriculture, Environmental efficiency, Stochastic frontier analysis, Technical efficiency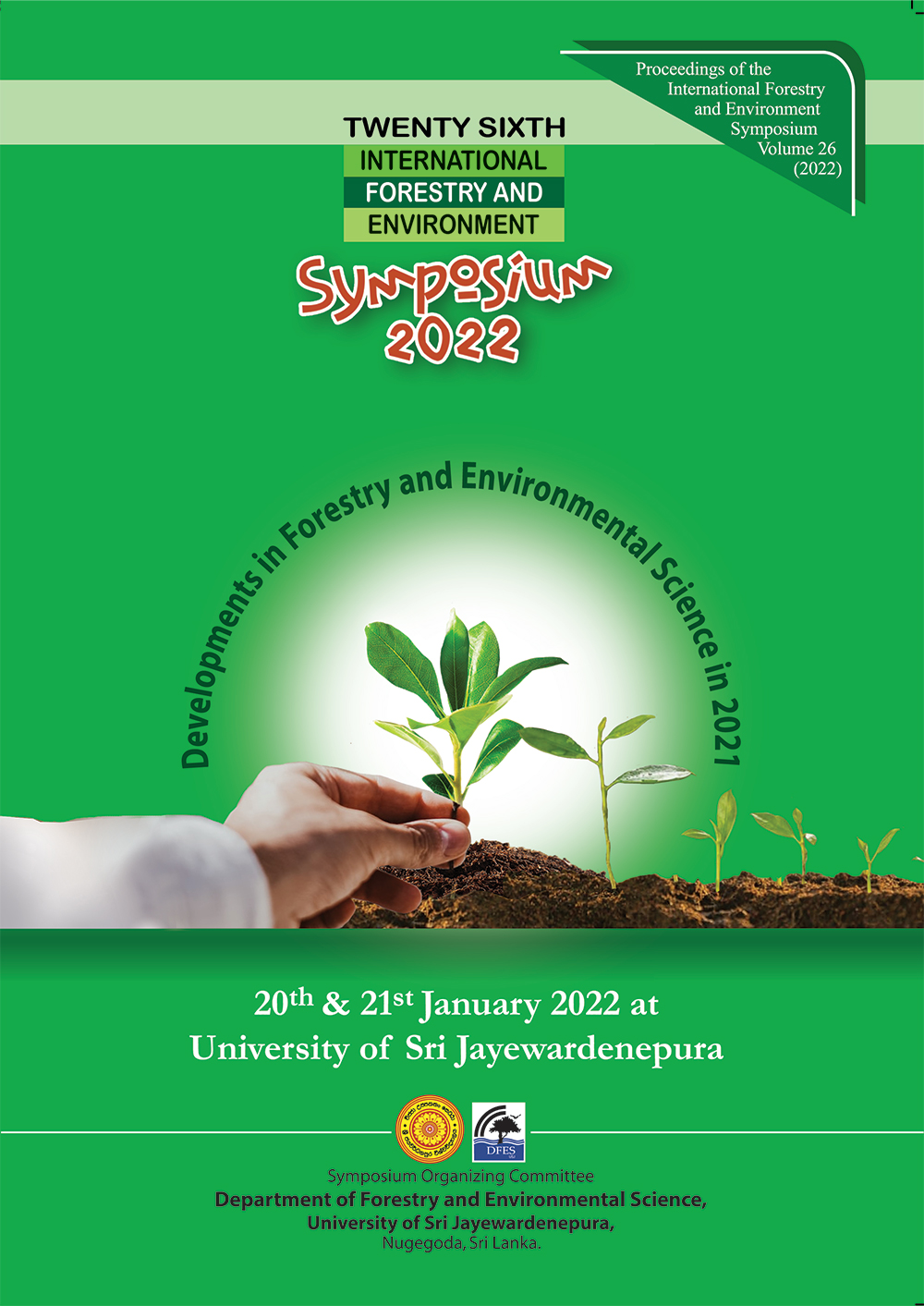 Downloads
Section
Environmental Economics in Resource Management.