Nature Tourism and Neighborhood Sustainability in Residents' Perspective: A Case Study in Imbulpe Divisional Secretariat Division, Balangoda
Abstract
More than half of the world's population lives in cities and wealthy countries, accounting for more
than 80% of the global population. As a result, tourism now plays a vital role in de-stressing congested
urban life. Hence, people renewed focus on enjoying their leisure time outdoors for mental and
physical relaxation, nature-based tourism emerged in the tourism industry. Sri Lanka is a naturally
rich country and a great tourist attraction for natural hotspot areas for bird watching, photography,
stargazing, camping, hiking, hunting, fishing, visiting parks, etc. These attracted naturally rich places
located in rural areas, and basic infrastructure is the main requirement of these areas. There is a lack
of government involvement in those areas, which has resulted in haphazard development. This
situation affected to reduce the natural beauty of that area and will cause many environmental, socialcultural, and other problems. In addition, this high tourist demand negatively and positively affected
the neighbourhood sustainability of these areas. It needs to be measured from the resident's
perspective, and there is a lack of research about analysis about that, and this research focused on that
research gap. The province of Sabaragamuwa is one of the most environmentally rich and sensitive
provinces in the country. All Divisional Secretariat divisions in the province are environmentally rich.
Imbulpe D.S. division in Balangoda, is an environmentally rich area that has been chosen as a case
study location. In this area, there are numerous hotspot locations associated with nature tourism, and
the first step was to identify them. Many neighborhoods surround these hotspot zones, and their
viewpoints are considered while judging the viability of the neighborhood. The information was
collected by observation and a questionnaire survey that focused on the surrounding neighbourhood's
environmental, economic, and socio-cultural aspects. A qualitative technique was utilized to identify
hotspot areas, and statistical analysis was used to identify neighbourhood influence on multiple
variables. Results show that environmental impact is critical, and the community is not satisfied
because it directly influences their neighbourhoods. In addition, the socio-cultural implications also
create a considerable effect on their area. However, the community is pleased with the economic
impact. Research findings revealed that nature tourism is the most important income source in the
country. But it is directly affected in the neighbourhood in those areas. These income generation
sources need to streamline sustainably. Need to protect environmental values and socio-cultural status
in communities while improving their income.
Keywords: Nature tourism, Neighbourhood, Sustainability, Socio-economic, Environmental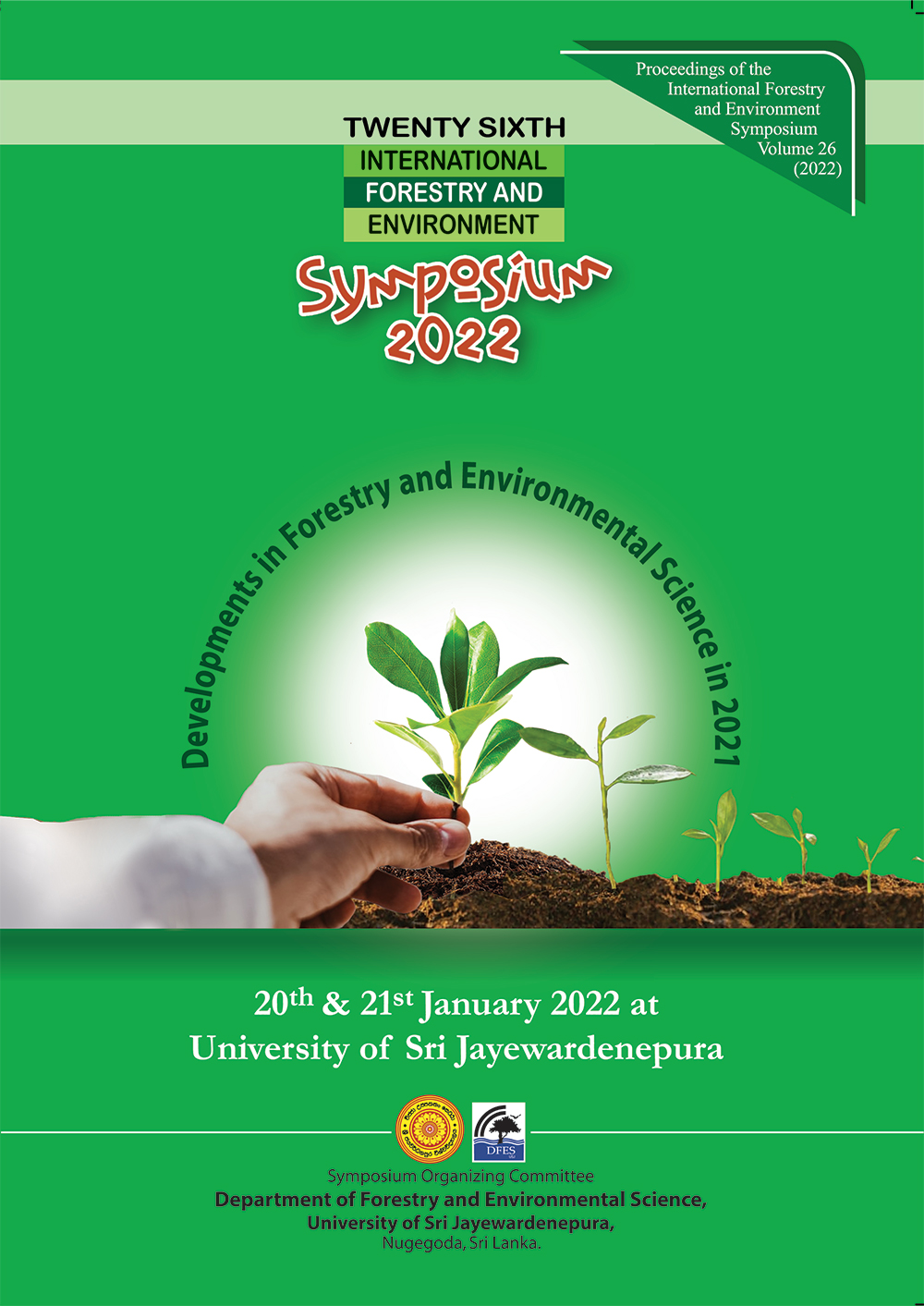 Downloads
Section
Sustainable Tourism