Production of Textile Ink using Waste Cotton
Abstract
The use of eco-friendly ink for textiles is one of the alternatives to reduce the accumulation of toxic
chemicals in biosphere. It is a creative answer for the waste management of textiles and other
industries and a green concept as well. The usage of findings explained in the paper is far beyond the
conventional uses of green chemistry with the advancement of science and technology. The
production of ink using waste cotton contributes to the preservation of our environment from various
hazardous chemicals with the use of water-based ink system which is environmentally friendly and
safe for humans and all other living organisms. In this research project waste cotton fibers (cellulose
fibers) are converted into the ink base for textile. Cotton fibers (cellulose fibers) were dissolved in
N,N-dimethylacetamide/lithium chloride (DMAc/LiCl) solvent system and converted into a clear
cellulose solution and then step by step added thickener (Polylactic acid and glycerin system) and
finally natural pigments make it a whole new natural textile ink. Here, basically Anthocyanins were
used as the pigment/colorant. Using Anthocyanin is advantageous in many ways such as the vast
availability, easy obtainability of the preferred colors and cost-effectiveness. Cellulose polymer and
pigments particles have hydroxyls groups that can create hydrogen bonds with water as well as the
natural fabrics (especially cotton). So, due to this reason ink is developed as a water base ink which
is more viable task when comparing with other ink production processes. The produced water base
ink has a good adhesion with fabric which can be seen in trials followed with manual screen printing.
It serves as a great alternative to plastisol and other solvent based inks in many circumstances. One
of the most prominent features of this newly formed ink is that the base does not include plastic or
any hazardous man-made chemical. These kind of water-based inks seeps in to the garment rather
than sitting top of the fabric. This creates a more consistent feel and a very good hand feel along with
a better revived look after a few washes. Trials from the manufactured ink are carried out to test color
fastness, color migration, wash durability, perspiration and dry/wet crocking of prints. Durability and
crocking test results are already available. Durability test resulted 4.0 according to the AATCC135
washing method at 30 C, within five wash cycles. Crocking test was done in both dry and wet
conditions according to AATCC008/AACC116 method which gave results 4.5 and 4.0 respectively.
Results already finalized are passed the international standards and looking forward for the balance
test results.
Keywords: Waste management, Eco-friendly, Chemistry, Polymer, Textiles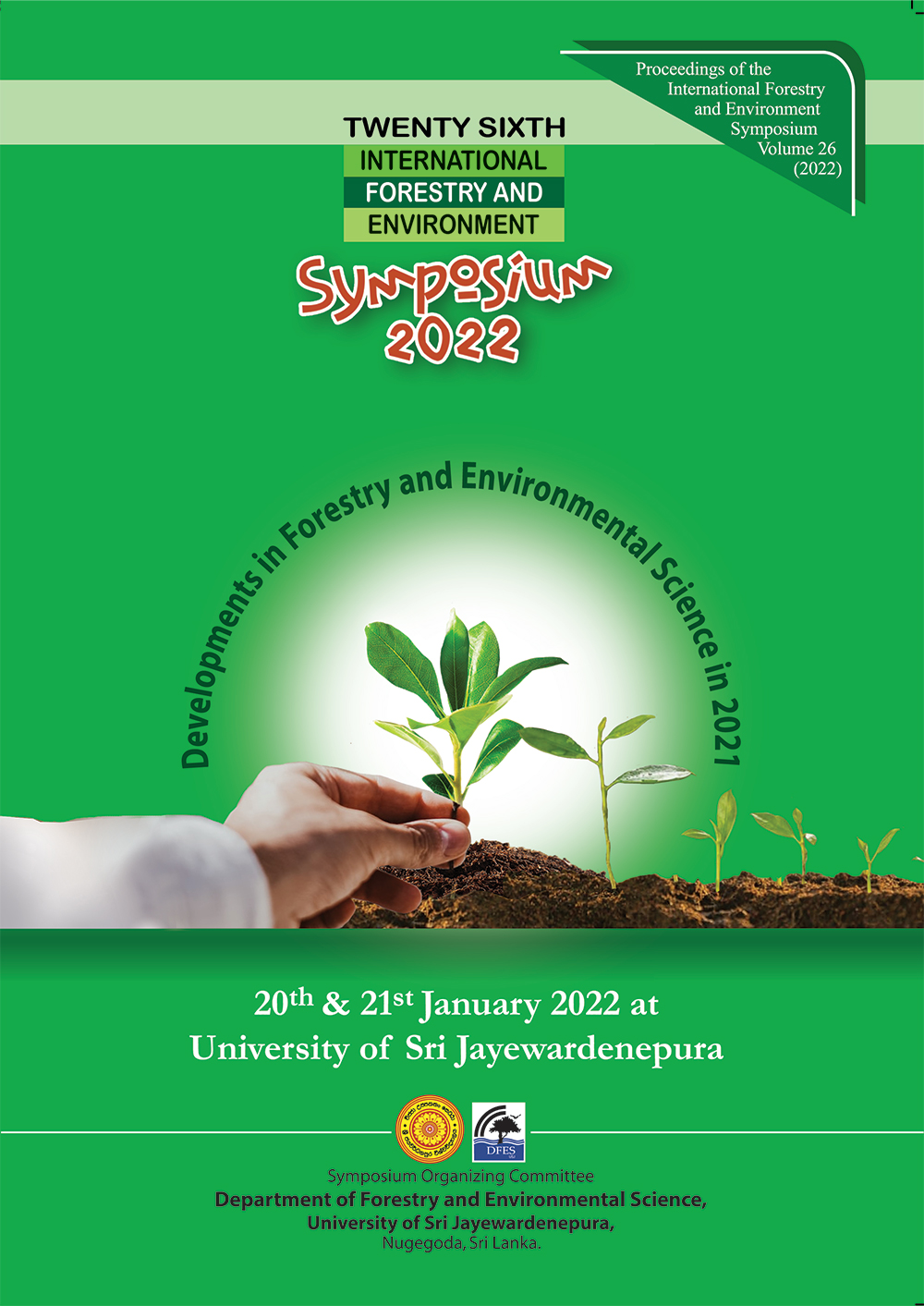 Downloads
Section
Environmental Engineering and Green Technology