Application of Microbial Biofilms to Reinstate Lost Soil Microbial Diversity under Global Warming: A Case Study
Abstract
By the end of the 21st century, global surface temperatures expected to rise by ca. 1.8-3.6° C due to accumulation of CO2 in the atmosphere at higher rates. Excessive use of chemical inputs in modern agriculture is one of the major contributors, because it leads to degrade soil microbial diversity that causes soil carbon loss, and emit C to the atmosphere as CO2. In this context, microbial ameliorators like Biofilm Biofertilizers are studied to reinstate biodiversity, functioning, and sustainability of agroecosystems. The Biofilm Biofertilizers consist of microbes and their exudates having diverse biochemicals; once applied to soil, they break the dormancy of cysts, spores, akinetes, and conidia which reinstate biodiversity while cut short soil restoration in degraded croplands. In the present
study, investigated the effect of a Biofilm Biofertilizers having one fungus and two bacteria on microbial diversity in the soils under conventional tea cultivation by refitting to the temperature increase. The soils separately treated with the BFBF and sterilized distilled water in small pots in a plant house under three different temperatures viz. 30° C, 36° C, and 40° C. After one month, the soil
samples were collected separately and analyzed for fungal colony, and bacterial colony counts, fungal: bacterial ratio, fungal species richness, and bacterial species richness. The results showed that the application of Biofilm Biofertilizers significantly increased (p<0.05) culturable bacteria, fungi, and their species richness at 40° C over 30° C and 36° C. Therefore, the results conclude that the
Biofilm Biofertilizers as a novel biotechnological method to restore degraded agricultural soils in the context of global warming.
Keywords: Biofilm biofertilizers, Fungal:bacterial ratio, Soil biodiversity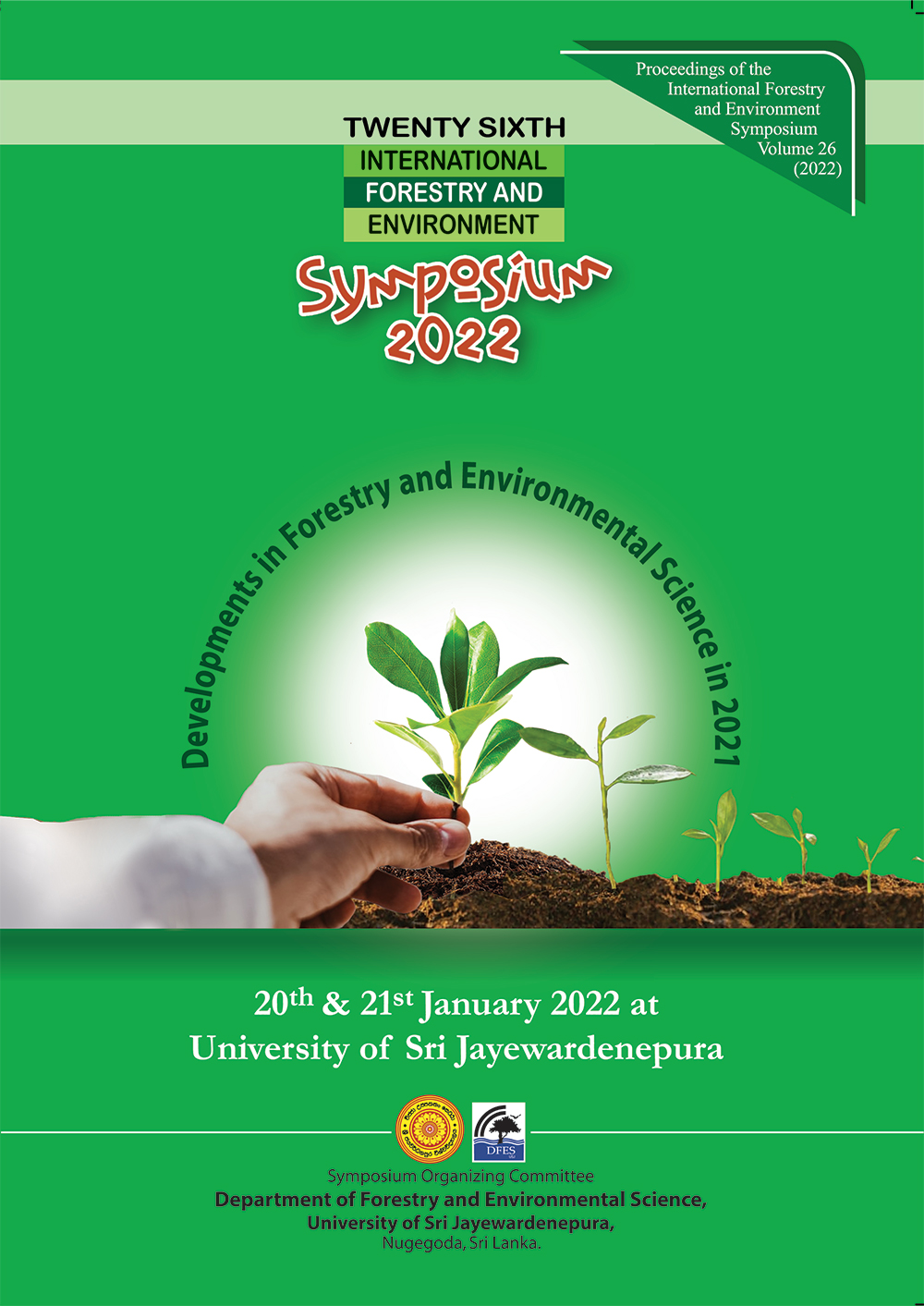 Downloads
Section
Environmental Engineering and Green Technology