Efficient Reduction of 4-Nitrophenol to 4-Aminophenol using Ag/α-Ti(HPO4)2 as a Catalyst
Abstract
4-aminophenol (4-AP) is an important precursor material in industry that is involved in the
manufacture of dyes, photographic developers, corrosion inhibitor, hair-dyeing agent, and antipyretic
drugs. Therefore, efficient and cheaper methods for the hydrogenation of 4-nitrophenol (4-NP) to 4-
AP using heterogeneous catalysts have been subjected to many research attempts. Ag nanoparticles
(AgNPs) anchored on various solid supports have been utilized to lower the tendency for
agglomeration. These heterostructure nanomaterials used as catalysts have shown promising results
on many organic reactions. A simple hydrothermal method was developed for the synthesis of AgNPs
anchored on α-titanium bismonohydrogen orthophosphate monohydrate Ag/α-Ti(HPO4)2H2O (Ag/αTiP). The prepared nanoparticles (NPs) were characterized by using the X-ray diffraction (XRD)
method, high-resolution transmission electron microscopy (HRTEM), energy dispersive X-ray
analysis (EDX), and X-ray fluorescence. TEM images show a successful incorporation of AgNPs on
to the α-TiP support. The chemical reduction of 4-NP to 4-AP was carried out using NaBH4 in the
presence of α-TiP, and Ag/α-TiP. Ag/α-TiP showed the highest catalytic and photocatalytic activity
on the 4-NP reduction compared to α-TiP. Catalytic experiment on the reduction of 4-NP using Ag/αTiP and under light conditions showed the fastest rate with a half-life of 6.71 minutes compared to
α-TiP. Further, Ag/α-TiP catalyst showed good reusability maintaining over 80% efficiency over
three cycles.
Keywords: Silver nanoparticles, 4-aminophenol, α-TiP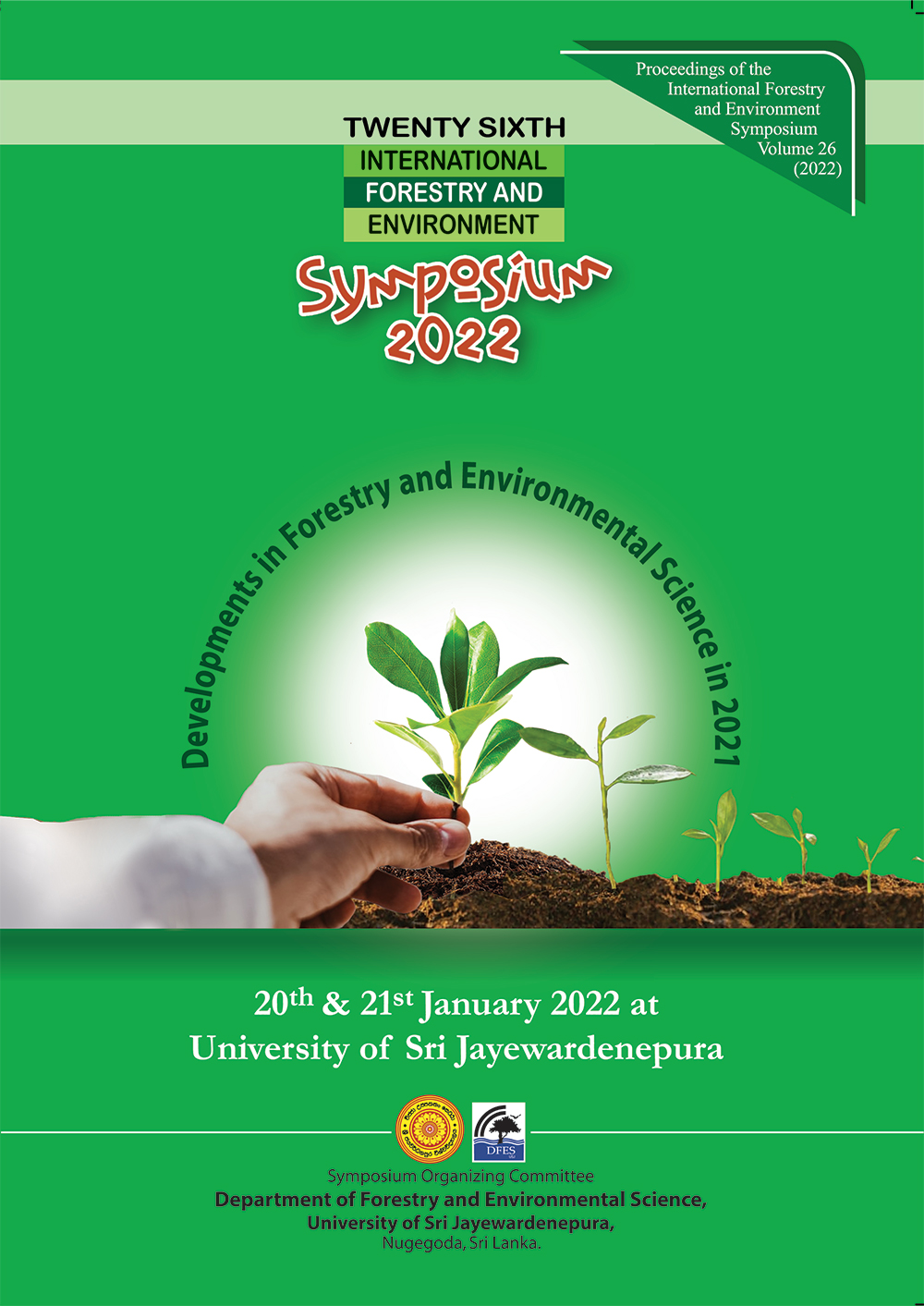 Downloads
Section
Environmental Engineering and Green Technology