Odor, Taste and Toxin Producing Cyanobacteria and Algae in Surface Waters of North Central Province
Abstract
North Central Province, the largest province in Sri Lanka, consists of two main districts;
Anuradhapura and Polonnaruwa with a semi-arid climate. During the present study, Padaviya Wewa,
Tissa Wewa, Nuwara Wewa, Kala Wewa, Basawakkulama Wewa and Rajanganaya Wewa from
Anuradhapura District and Parakrama Samudraya, Minneriya Wewa, Ambagas Wewa, Kaudulla
Wewa, and Girithale Wewa from Polonnaruwa District were studied to evaluate the potential odor,
taste and toxin-producing cyanobacteria and algae in the water sources, since there's a lack of
scientific data on plankton who are capable of producing odor, taste and toxins. The studied water
bodies are being used for the purposes of drinking, fisheries and recreational activities. Sampling was
done during November 2020 in triplicates and phytoplankton were observed under the microscope
following Lugals' sedimentation procedure. According to the observations, the total phytoplankton
density (Cyanobacteria+Algae) was higher in the Anuradhapura District (1176.33±129.19 cells/L)
than in the Polonnaruwa District (699.20±28.76 cells/L). The phytoplankton groups found in the
studied water bodies belong to Bacillariophyta, Chlorophyta, Chrysophyta and Cyanophyta. The most
abundant species was Microcystis sp. both in the Anuradhapura District (929±123.02 cells/L) and in
the Polonnaruwa District (462±22.79 cells/L) and the species is responsible for producing the
cyanotoxins, microcystin (MC) and anatoxins and also responsible for causing taste and odor in water.
Except for Microcystis sp., Cylindrospermopsis sp. was found in high numbers (163.50±13.52
cells/L) in Anuradhapura, which produces the cyanotoxins cylindrospermopsin (CYN), anatoxin, and
saxitoxin and also gives rise to taste and odor in water. Anabaena sp. found in Anuradhapura
(89.00±5.15 cells/L) and Oscillatoria sp. found in Polonnaruwa (191.00±0.00 cells/L) were also
responsible for the production of cyanotoxins such as, MC, CYN, saxitoxin, and anatoxin and add
taste and odor to the water too. Further, Merismopedia sp. was found both in Anuradhapura
(94.00±4.54 cells/L) and Polonnaruwa (118.40±12.39 cells/L), which is responsible of producing
toxic lipopolysaccharides. Among the observed algal species, Dinobryon sp. was detected in low
numbers in Polonnaruwa, which is also responsible for the occurrence of taste and odor in water.
Based on the assessment of phytoplankton in the North Central Province, it is clear that, the surface
water is not pleasant and healthy enough to provide safe drinking water to the community, especially,
due to the presence of unpleasant taste, odor and cyanotoxins producing organisms.
Keywords: North Central, Odor, Taste and toxins, Cyanobacteria, Algae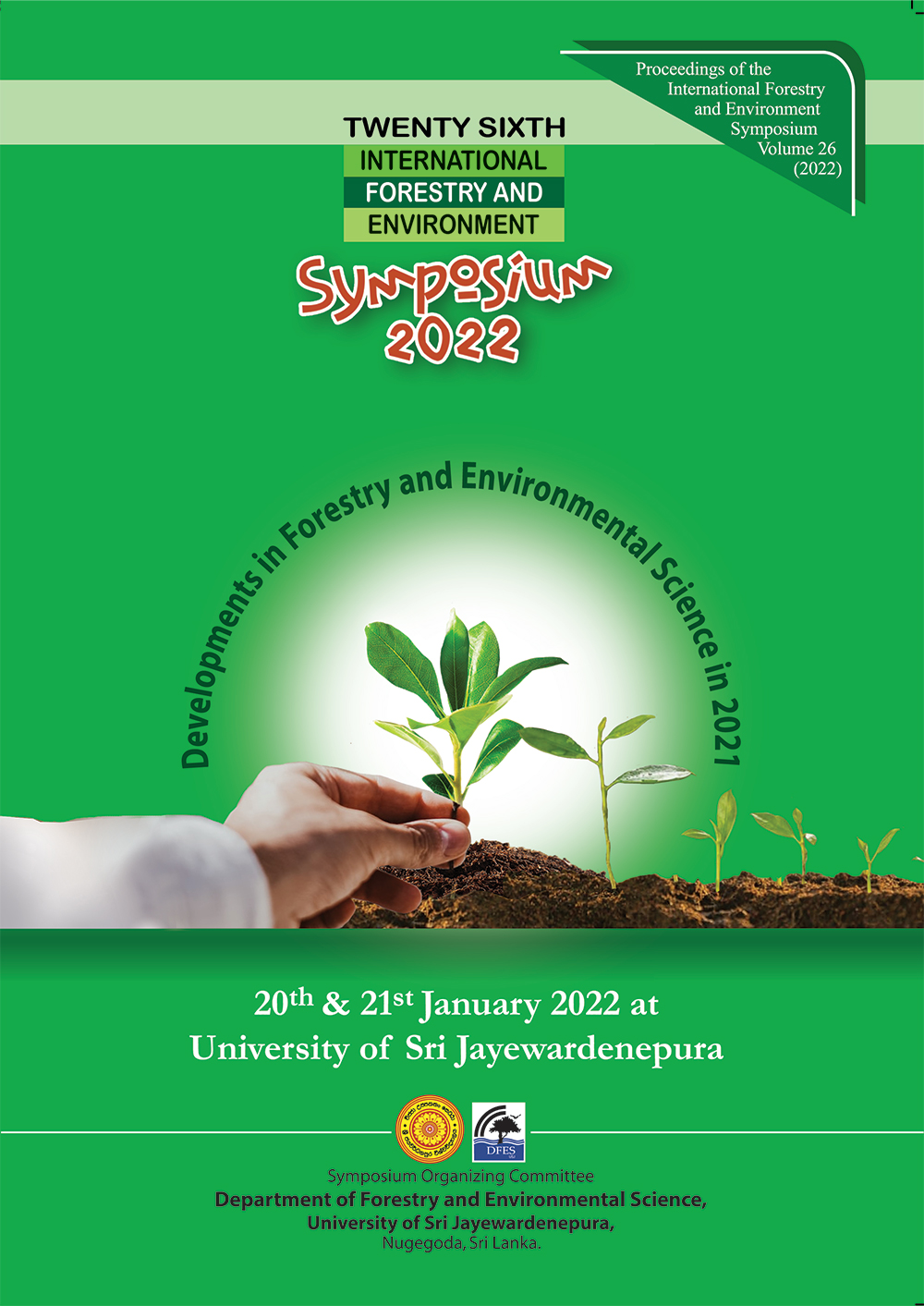 Downloads
Section
Geology, Soil and Water Resource Management