Potential of Medicinal Plants in Piramanthanaru, Kilinochchi District of Sri Lanka Assessed by Transect Belt Method
Abstract
Medicinal plants are mainly used to treat diseases in Siddha, Ayurveda and traditional system of
medicine in Sri Lanka. The present study was carried out to identify the availability of medicinal
plants in Piramanthanaru of Kilinochchi District through transect belt method and documental
evidence based their traditional uses according to the Siddha Ayurveda classical text book. This
survey was conducted from October 2016 to January 2017 at Piramanthanaru of Kilinochchi District.
The permission for the study was obtained from authorities and map also got from Divisional
Secretariat of Kilinochchi District. After that, the medicinal plants were identified and collected the
by transect belt method for documentation of medicinal plants. Specimens collected from the field
were authenticated and verified in the Herbarium, Unit of Siddha Medicines. A total of 132 medicinal
plants belonging to 48 families were reported from Piramanthanaru Grama Niladhari Division of
Karachchi Pradesiya Sabha by transect belt method. The dominant plant family was reported as
Leguminosae (13.63%), Euphorbiaceae (5.30%), Malvaceae (4.50%). Among these 132 medicinal
plants, 41.66% herbs, 19.70% trees and shrub and 18.94% climbers. Endemic and economical viable
medicinal plants were identified, such as, Vernonia zeylanica, Evolvulus alsinoides and Indigofera
tinctoria respectively. Rejuvenative medicinal plants were also reported. These are used to increase
the immunity and promote the nutritive. In traditional way, these plants used as food and to treat
various disease such as, skin diseases, snake bites, diabetes, menorrhagia, asthma, scabies,
rheumatism, dysentery, diarrhea, urinary problems. Findings of this study act as basic data to
understand the biodiversity of Piramanthanaru of Kilinochchi District along with the significance of
available medicinal plants in traditional and classical practice as well as used to enhance to
sustainable development strategy in Kilinochchi District. The documented data shows important
medicinal plants along with their potential uses, which can be effectively used in clinical practice and
further research.
Keywords: Medicinal plants, Kilinochchi district, Traditional medicine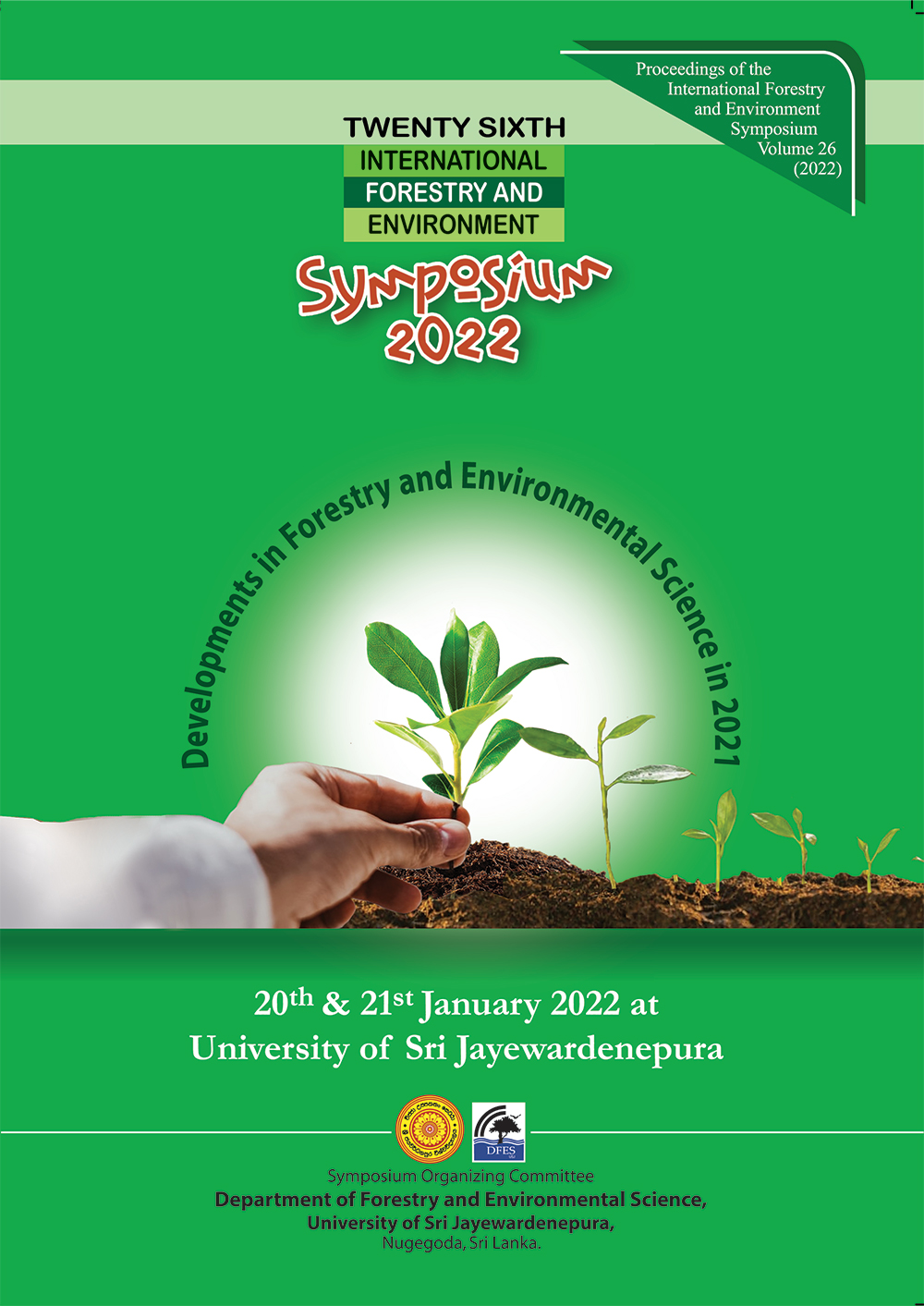 Downloads