Characteristics of Lesser Adjutant Stork Breeding Colony at Maduruoya National Park
Abstract
The globally threatened Lesser Adjutant Stork (Leptoptilos javanicus) is a rare, breeding resident
confined to the dry zone of Sri Lanka. Information available on breeding ecology of this species is
inadequate being a serious impediment in formulating species specific conservation plans. The
present study focuses on the nesting colony requirements of Lesser Adjutant Storks residing around
Maduruoya reservoir in the Maduruoya National Park. Breeding colonies were searched from January
2019 to June 2020 for three consecutive days per month. Three 5 km line transects were applied in
each habitat type within a range of 3 km from the shoreline of Maduruoya reservoir, driven at 25
kmh-1
speed from 0600 h to 1800 h. Birds started building the colony in April 2020 with 11 nests in
a single tree which was 750 m away from the reservoir suggesting the breeding season falls in AprilMay. The tree was Adina cordifolia with 30.1 m height and 4.5 m dbh making it one of the tallest
trees in the area. This colony was built on a tree which was 750 m away from the Maduruoya reservoir
in aerial distance. Nests were made up of sticks and twigs with an average length of 19.8±12.6 cm
and diameter of 0.97±0.41 cm and nest shape was irregular. Nests were distributed through the upper
canopy of the foliage, open to the sky. At the time of the nest building; foliage cover was 9% and
increased gradually with chick growth. Nests were located at an average height of 20.6±1.3 m from
ground. Out of the eleven nests, eight had one chick and three had two. Adult birds were observed to
be on alert flying circularly around and above the nesting tree and chicks were fed with fish commonly
found in the reservoir which were confirmed with dead fish specimens under the nesting tree. As this
is the first scientifically studied nesting colony of Lesser Adjutant Storks, information gathered
through this study is important to formulate species specific conservation measures by protecting
wetlands and adjacent taller trees for long term survival of this threatened species.
Keywords: Nesting colony, Threatened species, Lesser adjutant stork, Maduruoya reservoir, Sri Lanka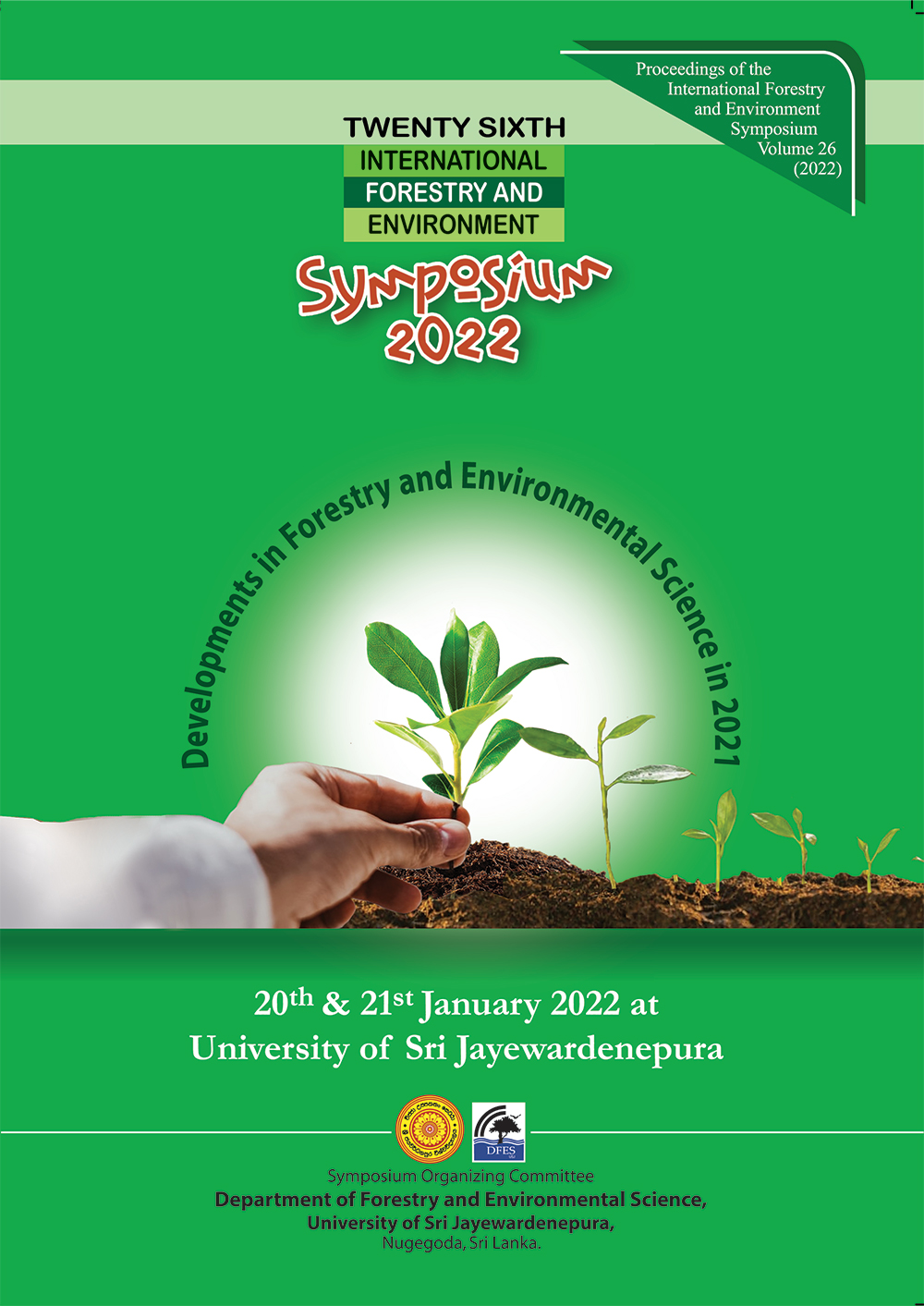 Downloads