Small Scale Fishers and Transformative Potential of Fisheries Policies in Cambodia, India, and Sri Lanka
Abstract
This article emanated from a research that dealt with a crosscountry research project on Gender, migration and fisheries in Asia - Cambodia, India and Sri Lanka. The project aimed at providing a critical understanding of changes taken place among
the fishing communities in these countries within the context of depleting natural resources, social conflicts, climate change,
technological changes and policy changes. The main aim of this article is to review and discuss current policy initiatives in fisheries
in Cambodia, India and Sri Lanka to examine their transformative potential in addressing the issues of poverty and well-being among fishing communities. Using content analysis method, this paper focuses on the 2010-2019 and 2015-2024 Strategic Planning Frameworks in Fisheries of Cambodia, 2017-fishery policy in India and 2018-fishery policy in Sri Lanka to understand their transformative potentials. The analysis finds that the selected policies show tremendous transformative potentials in the areas of reducing poverty and improving the well-being of SSFs. Yet their capacity to make such transformation remains unclear. It calls for a comprehensive policy approach to address the issues of smallscale fishers who are the backbone of the fisheries livelihoods.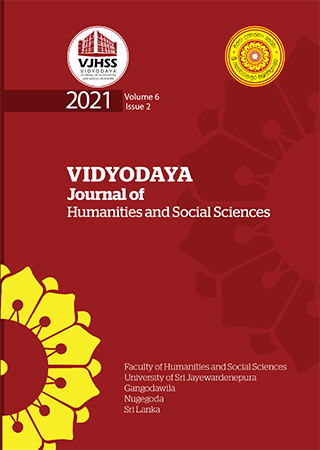 Downloads