Effectiveness of Rapid Transition to Online Learning During the Covid-19 Pandemic
Keywords:
COVID-19, online education, schools of agriculture, Sri Lanka
Abstract
COVID-19 is prevalent in almost every corner of the globe, meanwhile Sri Lanka is also experiencing it.  Higher education providers of the department of agriculture (extension and training division) had to rapidly transition their teaching programs to online learning and assessment. The purpose of this study was to investigate the effectiveness of online learning during the COVID-19 period. Accordingly, students from four different schools of agriculture (Paranthan, Palamuna, Vavuniya, and Palwehera) were purposively selected (n=210). Google form was used to collect data. The results revealed that 53.3% preferred a combination learning system of both traditional learning and online learning. Advantages of online learning were the ability of recording lectures as video (51.7%) and learn in a comfortable place (42.1%).  With regards to the obstacles to online learning during the COVID-19 technical problems significantly (91.9%) affected learning while reduced interaction with their teachers/instructors (43.8%) and poor learning environment at home (39%) also were considerable barriers. There was a statistical difference (p<0.05) between face-to-face and online learning in terms increase knowledge, practical skills, social competencies, and assessment methods. However, successful implementation of online learning into the curriculum requires a well-thought-out strategy and a more active approach.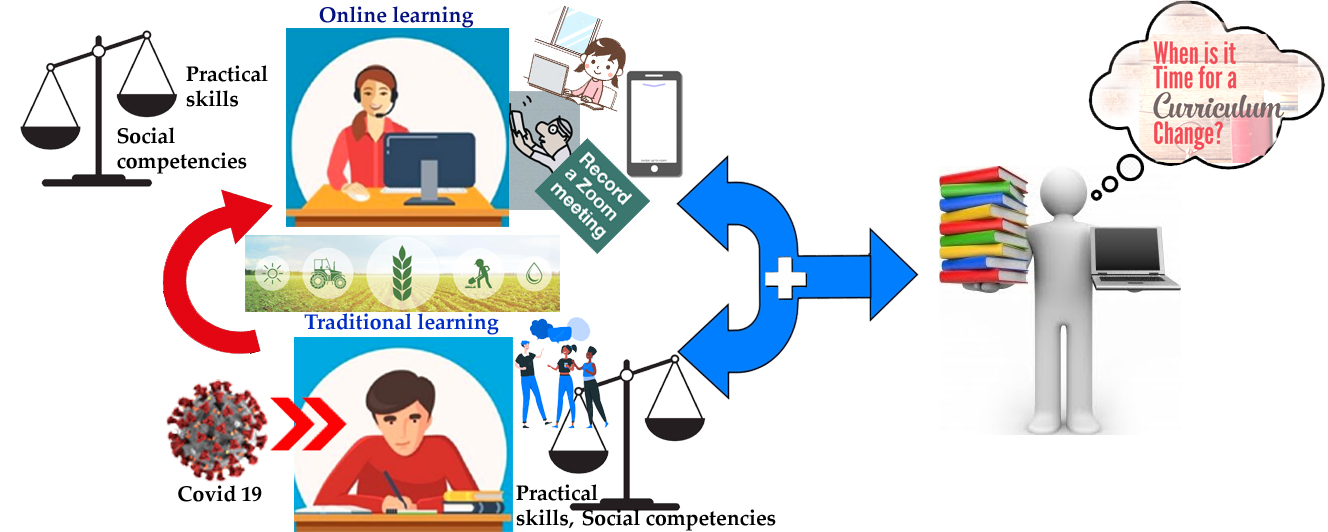 Downloads
How to Cite
Ramanathan, T., & Peramunagama, S. S. M. . (2022). Effectiveness of Rapid Transition to Online Learning During the Covid-19 Pandemic. Advances in Technology, 2(2), 211–220. https://doi.org/10.31357/ait.v2i2.5514
License
Copyright (c) 2022 Thusyanthini Ramanathan, Sriyantha Swarna Malitha Peramunagama
This work is licensed under a Creative Commons Attribution-NonCommercial-NoDerivatives 4.0 International License.
The Authors hold the copyright of their manuscripts, and all articles are circulated under the terms of the Creative Commons Attribution License, which permits unrestricted use, distribution, and reproduction in any medium, as long as that the original work is properly cited.
The use of general descriptive names, trade names, trademarks, and so forth in this publication, even if not specifically identified, does not imply that these names are not protected by the relevant laws and regulations. The authors are responsible for securing any permissions needed for the reuse of copyrighted materials included in the manuscript.