Vol. 5 No. Issue 01 (2023): International Journal of Governance and Public Policy Analysis - IJGPPA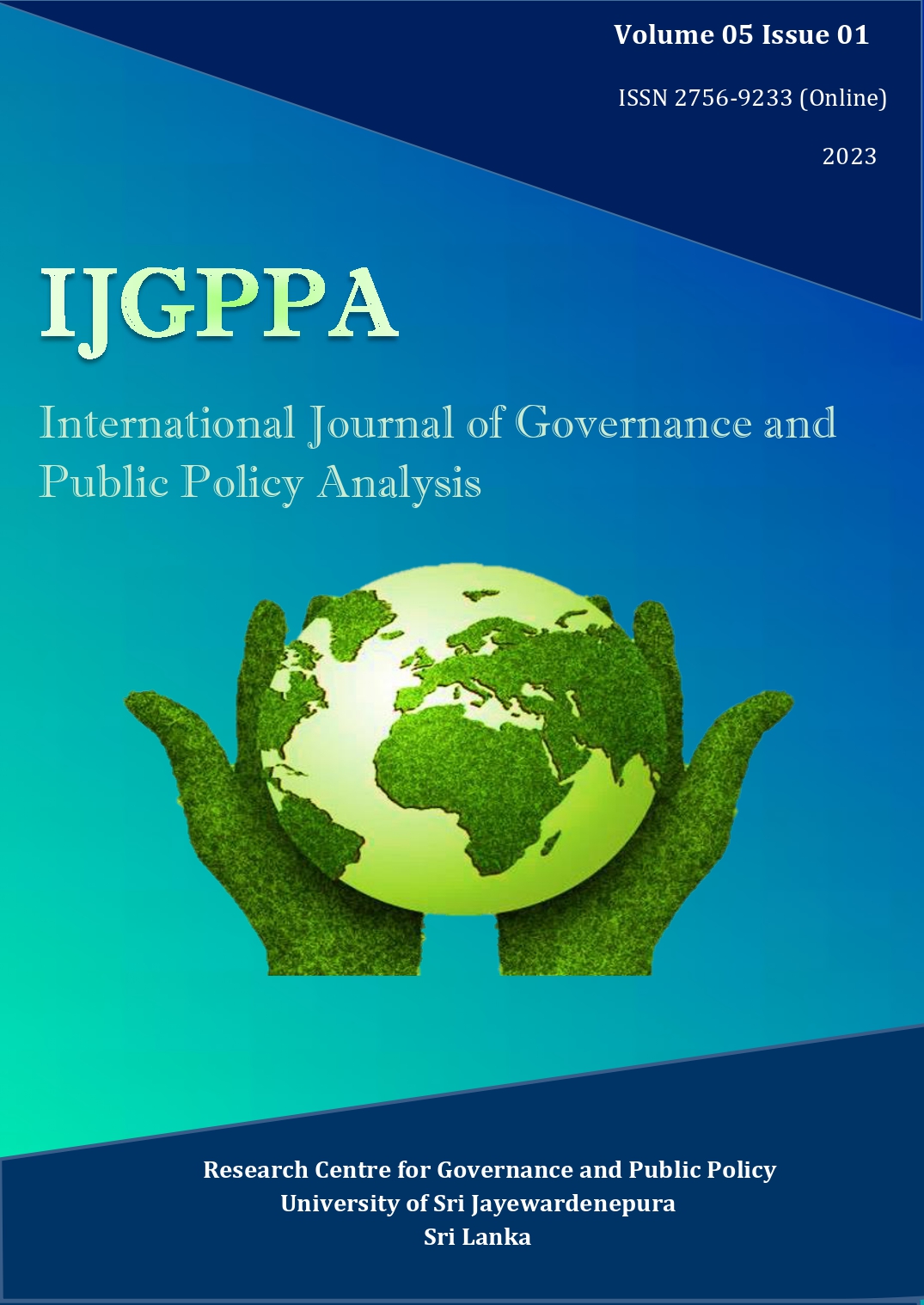 International Journal of Governance and Public Policy Analysis - IJGPPA

The International Journal of Governance and Public Policy Analysis (IJGPPA) is
published by the Research Centre for Governance and Public Policy of Department
of Public Administration, Faculty of Management Studies and Commerce, University
of Sri Jayewardenepura, Sri Lanka. IJGPPA provides a wide range of knowledge in
identifying, encouraging, and exchanging ideas on Governance and Public Policies.
This journal fills the vacuum of limited publications available in the area of Public
Administration and Policy in Sri Lanka and also in other countries.