Preparation of Liquid Medicinal Soap Products Using Adhatoda Vasica (Adhatoda) Leaf Extracts
Abstract
Main objective of this research was to prepare medicinal soaps based on Adhatoda vasica. Optimum extraction conditions to obtain antibacterial and antioxidant active extracts from adhatoda were selected from a range of extraction conditions carried out using maceration, soxhlet extraction and sonication. The antibacterial activity of the extracts was determined by the disk diffusion assay against B.cereus, S.typhimurium, S.aureus and E.coli. The Folin Cioclteau (FC) assay and the DPPH radical scavenging assay were used to obtain the antioxidant capacity (AOC) and the percentage radical scavenging activity respectively. An antibacterial liquid soap and an antioxidant liquid soap were prepared using the adhatoda leaf extracts and these bioactivities of the prepared medicinal soaps were determined with respect to their control soaps. Furthermore, phytochemical analyses of the bioactive extracts were carried out to investigate the presence of different secondary metabolites.
Methanolic soxhlet extract of adhatoda exhibited significant antibacterial activity against all the tested bacterial strains. The ethyl acetate soxhlet extract displayed the highest AOC of 109±2 μg PGE/mg by the FC assay and a 22±1% radical scavenging activity in the DPPH assay. These extracts were used to prepare the antibacterial and antioxidant adhatoda soaps respectively.
Antibacterial adhatoda soap indicated significant antibacterial activity at a 50 mg/mL concentration against S. aureus compared to the control. According to the results of a thumb impression test, a reduction in the number of bacterial colonies was observed in the thumb impression of the hand washed with the new adhatoda antibacterial soap compared to the control. The antioxidant adhatoda soap displayed approximately three times better AOC (10±0 μg PGE/mg) relative to the control soap (3±0 μg PGE/mg).
Incorporation of adhatoda extracts into soap products to enhance their medicinal properties has not been reported so far and the promising results of this study indicate the possibility of this approach.
KEYWORDS: Adhatoda, antibacterial activity, antioxidant activity, medicinal soap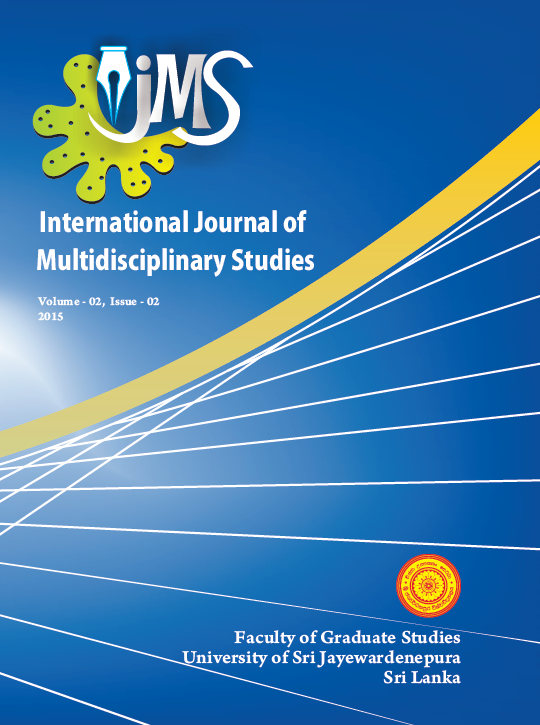 Downloads