Integrating Environmental Management Accounting (EMA) Practices with Waste Management - A Case of an Electrical Item Manufacturer in Sri Lanka
Abstract
Purpose – The purpose of the paper is to examine how an electrical item manufacturer in Sri Lanka uses EMA and other practices to manage waste.
Design/methodology/approach – The study followed the case study approach. In-depth interviews, and observations were used as primary sources of data and documentary evidences such as quality manuals, records prepared by the Finance Division, brochures and internal documents along with online resources were used as secondary sources of data. In collecting data, measures were taken to improve trustworthiness. Collected data were analyzed using explanatory building approach. 
Findings – Despite the conventional absorption method to absorb waste related costs, the organization currently follows several practices such as cleaner production, Kanban and Kaizen to manage waste.  The manufacturer has some physical and monetary accounting practices relevant to recording, measurement and analysis of waste. The study further reveals that the intensity of accounting and environmental management strategies depends on the significance of a particular cost element to the organization.
Research limitations/implications – Since the study covers only a particular electronic item manufacturer, generalizing the findings is somewhat difficult. This is mainly due to the context specific characteristics of the manufacturer. Therefore, the findings will be better suited for organizations in the electronic industry with similar characteristics.
Originality/value – This study aims to contribute to the dearth of research on the application of EMA practices towards waste management in the manufacturing sector of a developing country. The findings will be useful for manufacturing sector organizations to enhance focus on physical and monetary accounting practices towards improving efficiency in waste management.
Keywords- Electronic industry, manufacturing organizations, environmental management accounting practices, Sri Lanka, waste management.
Paper type- Case Study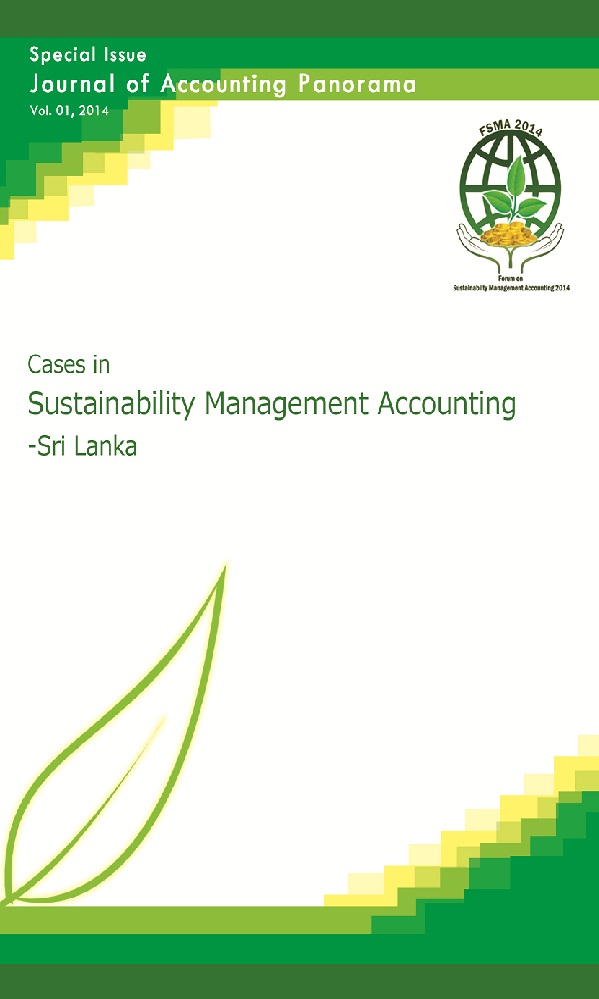 Downloads