Solid Waste and Waste Management in the Hotel Sector - Empirical Evidence from a Sri Lankan case
Abstract
Purpose – The purpose of this paper is to analyze the interplay between environmental management initiatives and environmental management accounting practices in the Sri Lankan hotel industry.

Design/methodology/approach – The study was based on the case study approach. The primary data were collected by conducting unstructured interviews and the facts gathered were fortified by direct observation. The secondary data were gathered through analyzing records such as Green Directories, technical diagrams on sustainability initiatives, records maintained on waste management and water consumption, online resources and various other articles. Several measures were undertaken to improve the reliability and validity. Explanation building approach was used to analyze the data gathered.

Findings – The hotel has emboldened itself to adopt and nurture environmental management initiatives through the sustainability philosophy permeated over the hotel chain. This philosophy has been stimulated by mutually interacting focal catalysts, such as cultivating a shared vision conflated with sustainability, training and awareness building, integrating stakeholders' interests and organizational learning. The initiatives have are further enhanced by the compatible environmental management accounting practices adopted by the Hotel.

Research limitations/implications –The findings of the study will be difficult to generalize due to the contextual factors associated with the research site, but will be more relevant to the hotel sector organizations with similar characteristics.

Originality/value - This report contributes to fieldwork research within the environmental accounting literature pertaining to the hotel industry in developing countries. The findings of the study can be constructively used as a guide to establish and sustain environmental management accounting practices in business organizations operating in the hospitality industry.

Keywords –Environmental management accounting (EMA); hotel industry; waste management; water management; Sri Lanka.

Paper type - Case Study.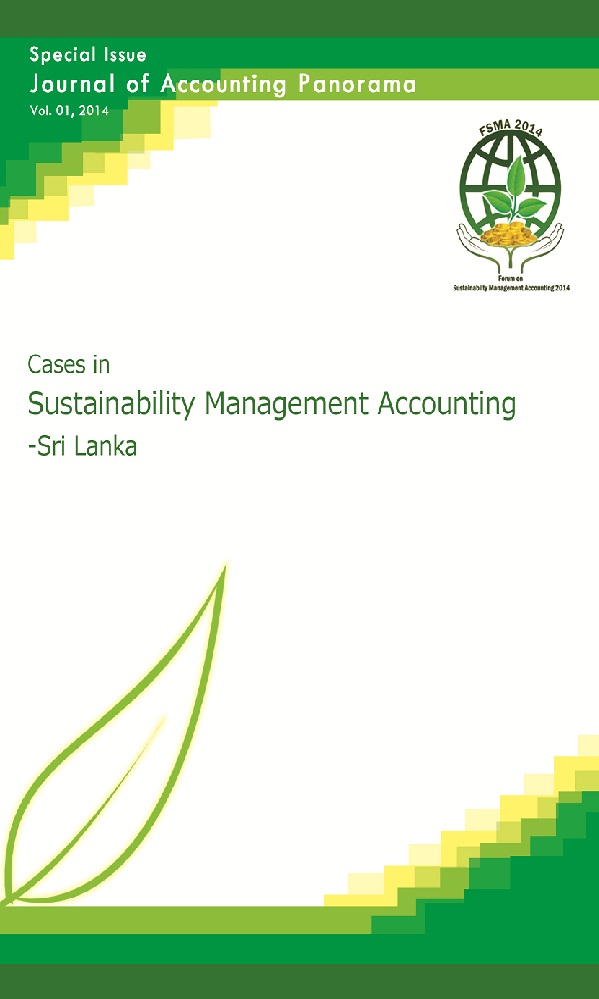 Downloads