Book Review: A Guide to Academic Writing and Research Reports by Senior Prof. Dr. Mangala Fonseka and Dr. Athula Manawaduge
Abstract
Scholarly or academic writing is clear, concise, planned, coherent, and backed
up by evidence. Its purpose is to aid the reader's understanding. Hence, it
consists of a formal style and tone. Further, it does not require the use of long
sentences and instead uses clear and concise language with simple vocabulary.
Research report writing is an integral part of academic writing. Hence, both
academic and research report writing play a vital role in developing a multitude
of researchers across the globe. The authors of the book entitled "A Guide to
Academic Writing and Research Reports" identified such a role to develop
prolific researchers amongst the student community both within and outside the
university in Sri Lanka.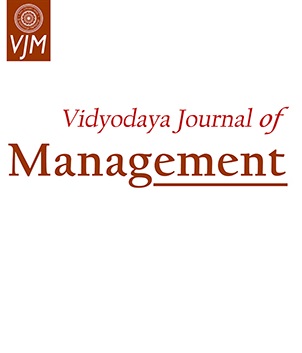 Downloads