Effect of Dress Code of Sri Lankan Female School Teachers on their Job Performance
Abstract
The study examined how clothing of Sri Lankan female school teachers affects their job performances. A representative sample was selected among school teachers from Western and Central provinces. A Sequential Explanatory design integrating quantitative survey (n=100) along with qualitative interviews (n=15) and secondary data were used. Results revealed that evolution and current practices of female dress were more into promote nationalism/culture. Though the current dresses of Sri Lankan school teachers are the Saree (for Sinhalese and Tamil teachers) and Abaya (for Muslim teachers), the majority of the respondents preferred to wear casual dresses (54%). Wilcoxon Signed Rank test showed significant differences in terms of perceived comfort and performing given four tasks (washing, ironing, dressing and walking after dressed) in favour of casual dress over traditional dress. Thirty percent of respondents have faced accidents due to their current dress. Aforementioned suggested that, teaching and performing extra-curricular activities would be more productive if they wear casual dresses.
 Key words:
Dress Code, Job performance, Females, School teachers
Cite this paper:
U.G.L.B. Jayasooriya, Saliya De Silva, W.A.D.P. Wanigasundera. (2021), Effect of Dress Code of Sri Lankan Female School Teachers on their Job Performance, Vidyodaya Journal of Management, 7(1), 105-132.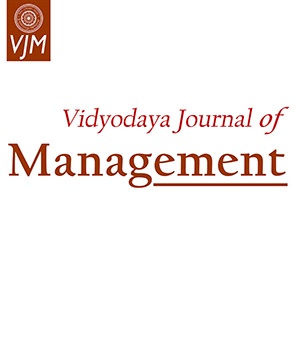 Downloads