Impact of experiential marketing on customer loyalty: the mediating role of customer satisfaction in the modern trade supermarkets in the Western Province of Sri Lanka
Abstract
Purpose: Marketers need to be agile and differentiate the offer from the competition in order to attract customers in the dynamic marketplace. Due to the intense competition, businesses should concentrate on acquiring and keeping customers by using creative marketing strategies like Experiential Marketing (EM). This is the same for the retailing sector, where it is critical for retailers to be more creative by redefining themselves as experienced producers rather than service providers. In a country with a diverse culture like Sri Lanka, the current study fills an empirical gap that exists in the literature.
Design/methodology/approach: With special reference to the modern trade supermarkets in the Western Province in Sri Lanka, this study aims to evaluate the impact of EM on Customer Loyalty (CL) through the mediating impact of Customer Satisfaction (CS). The study follows a deductive approach and a sample of 375 respondents was selected from the population to participate in the survey based on the convenience sampling technique. Through the use of a self-administered questionnaire, data were gathered and a regression model and Sobel test were carried out in SPSS to test the hypotheses.
Findings: Finally, the results demonstrated that there is a significant direct impact from EM to CL. Further, it indicates the indirect impact created through the mediation effect of CS is higher than the direct impact which indicates CS mediates the relationship between EM and CL.
Originality: This study fills the empirical gap that exists in the literature.
Implications: The findings of the study can be utilized to create plans for raising customers' CL level in the modern trade retail sector through assessed CS, which will ultimately increase the competitiveness of modern trade retail businesses.  
 Key words: Customer Loyalty, Customer Satisfaction, Experiential Marketing, Modern Trade Super Markets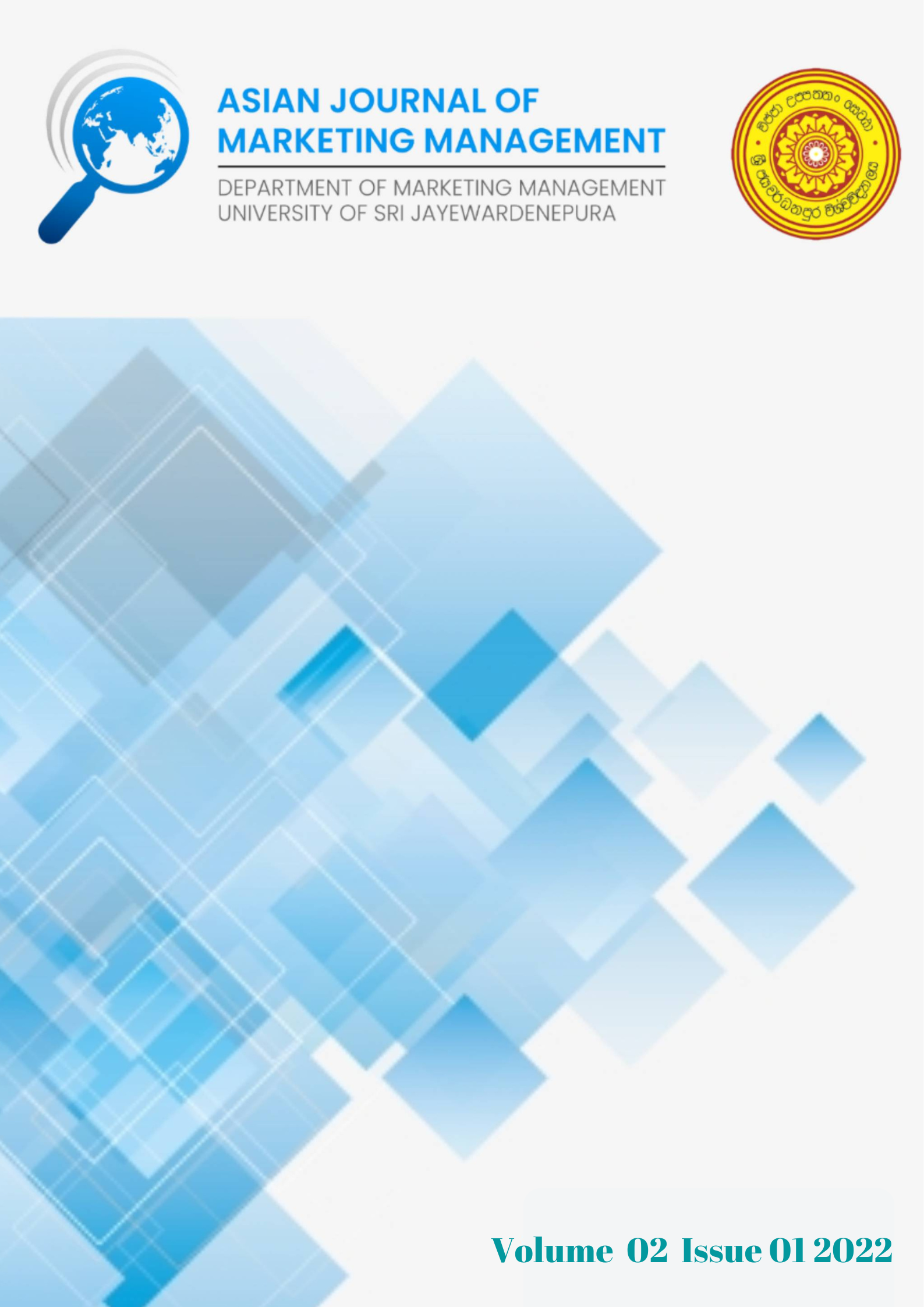 Downloads